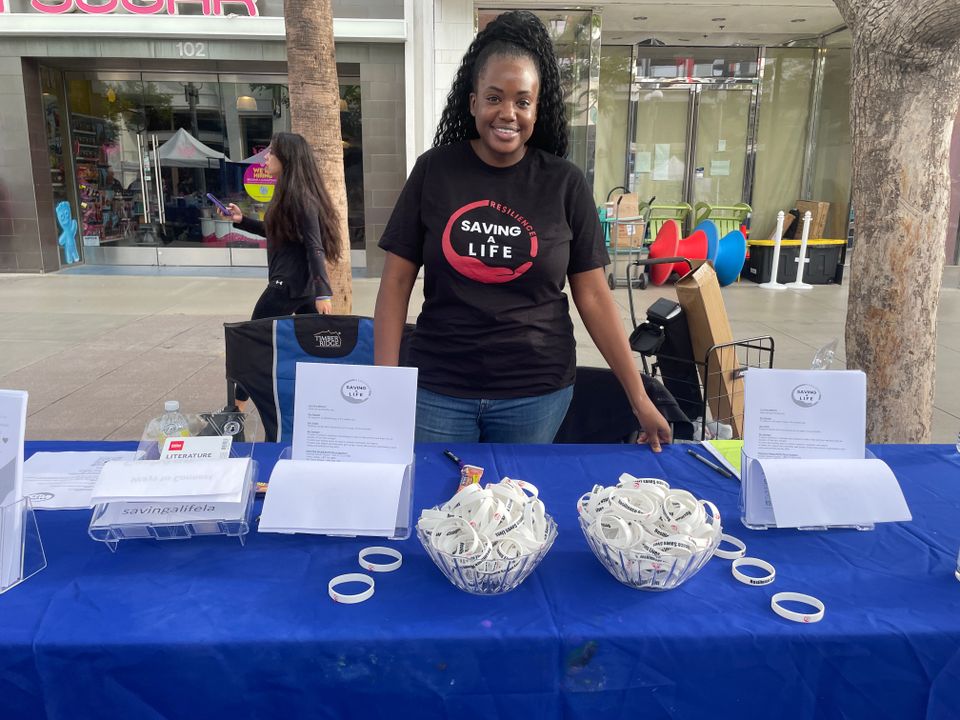 About Saving A Life Today
In 2016, our founder Amber Williams was faced with dealing with a mental health diagnosis that would alter the course of her life. During the time of her mental health struggles, Amber became suicidal and attempted to take her own life. Thankfully, Amber survived the attempt and found herself ask the question: Why did I live?

With that question as the launching pad for the rest of her life. Amber set out on a life mission to find her passion, purpose, and legacy. In 2019, Amber entered graduate school to learn more about the field of mental health and ultimately to become an expert in the field.

Amber thought she had to wait many years to start her nonprofit, but decided in 2021, as of result of mental illness affecting so many people, to launch the organization to help save lives and give back to her community. To learn more about Amber and the work she is doing, click here.

Saving A Life exists to help bridge the gap between support, resources, and community. We call on others to join the fight to help us save lives. Let's save lives together!
We are a 501c(3) nonprofit corporation that helps those who have suffered from suicidality and mental illness heal. Along the way we are saving as many lives as possible. We are creating a village and community for others to come together in the celebration of life, healing, and resilience.

We believe that resiliency is the key to overcoming and leading a fulfilling life.
Mission
To empower all human beings
to live another day.
Vision
Eradicate suicide and in the process
save as many lives as possible.
Values
Resilience
You will make it through
Support
Allow others in fellowship and partnership
Purpose
You have meaning.  You matter.